Louisiana Dove Hunting
Directory of 4 Louisiana Dove hunting lodges, guides and outfitters in Louisiana.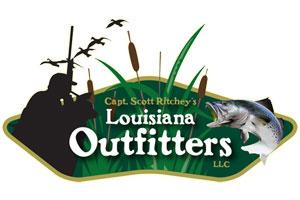 21 Carriage LN, Lake Charles, Louisiana 70605
Phone: (337) 302-2320
Capt. Scott Ritchey's Louisiana Outfitters invites you to come and enjoy our excellent guided waterfowl hunting for ducks and geese in Southwest Louisiana, as well as outstanding saltwater fishing for Speckled Trout and Redfish on famed Calcasieu Lake. Thank you for taking the time to browse our site and consider us for your next hunting or fishing outing!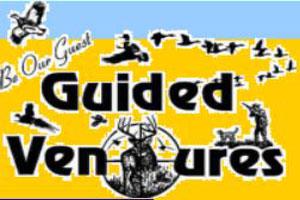 2981 Illinois Plantation, Lake Arthur, Louisiana 70549
Guided Ventures in Lake Charles, Louisiana, provides guided hunting trips along the Bayou River and swamps. With more than 35 years of hunting and guided hunting experience, we are some of the most knowledgeable outdoorsmen you will find. Hosting people from all over the world, we provide all the accommodations and guidance you want in a hunting trip. Whether you are new to hunting or seasoned vets looking to try your hand in the swamp, we will make the trip memorable.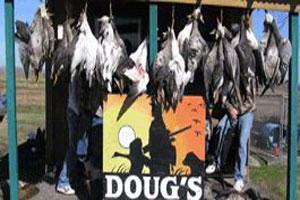 194 Specklebelly Road, Gueydan, Louisiana 70542
Hot hunting and warm Cajun hospitality draw serious wingshooters from around the nation to the lodge, and keep them coming back. Many camp regulars make their annual pilgrimages here from distant regions billing themselves as waterfowl "capitals." Be it the haunting cry of geese, the whistle of ducks wings or the challenge of darting doves that draws you afield, Doug's Hunting Lodge is the place to enjoy it.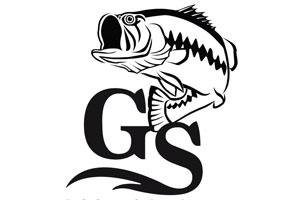 1730 Big Pasture Road, Lake Charles, Louisiana 70607
Phone: (337) 598-2357
Guests will enjoy the morning flights of ducks and geese in the marshes and prairies of our 50,000 acres of privately managed property. Professional guides and their dogs make each hunt a memorable one. Guests have the opportunity to hunt several species of ducks including mallards, pintail, gadwall, and teal. Along with fabulous duck populations, white fronted geese, doves and snow geese abound our property. Traditional Louisiana waterfowl hunting awaits you and your guests at Grosse Savanne Lodge.