South Dakota Dove Hunting
Directory of 10 South Dakota Dove hunting lodges, guides and outfitters in South Dakota.
10095 Mitchell Road, Hecla, South Dakota 57466
Toll Free: (800) 356-5281
Hunt Pheasant & Waterfowl on over 20,000 acres of private farmland, including 6 miles of river front on the James River. We are in the Central Flyway and our property abuts the 28,000 acre Sand Lake Refuge. We have pheasant, dove, duck, geese and Tundra swan, that feed, water and rest on our properties.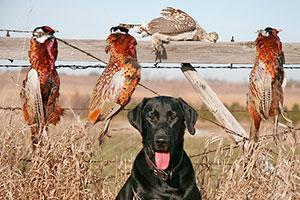 115 North Main St., Mitchell, South Dakota 57301
Phone: (605) 770-2029
These hunts are on the beautiful rolling hills of western South Dakota. The weather is very warm this time of year. This is a great opportunity for the hunter with pointing dogs. Prairie Dog shooting and Large Mouth Bass fishing can be included on these hunts.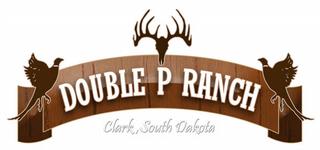 42617 183rd Street, Clark, South Dakota 57225
Phone: (651) 357-2764
Located in the heart of the Glacial Lakes and Prairie Pothole Region Dove hunting at Double P Ranch begins September 1st each year. In 2013 we began to develop fields exclusively for dove hunting and it was a tremendous success. We experienced good dove hunting all the way until the beginning of the regular pheasant hunting season (October 18th), with periods of exceptional hunting mixed in.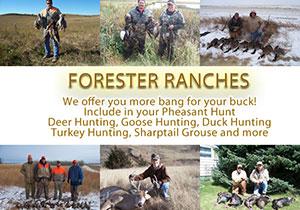 PO Box 102, Oacoma, South Dakota 57365
Phone: (605) 234-1340, Phone 2: (605) 730-2281
We consider the Prairie Chicken a "trophy" bird. It can be hunted in only three states, so when you bag a "chicken," you become one of the few to do so in modern times. Sharptail Grouse, Hungarian Partridge, Bobwhite Quail, Mourning Dove, and Merriam Wild Turkey round out the upland birds available to our guests. Our waterfowl hunting is superb with Canada Geese and Mallards our most abundant fowl.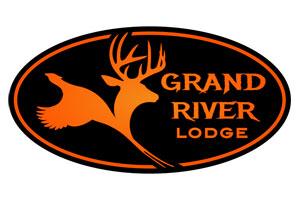 20625 117th St, Keldron, South Dakota 57638
Phone: (605) 788-2292
Our goal is to provide superior upland hunting to our customers. The Grand River Lodge is a certified private shooting preserve and the only shooting preserve in Perkins County. You will hunt a wide variety of land including the beautiful breaks of the Grand River as well as upland grasslands and also crop fields and stubble fields. Upland hunting opportunities include Ringnecked Pheasant, Sharptail Grouse, Hungarian Partridge and Dove.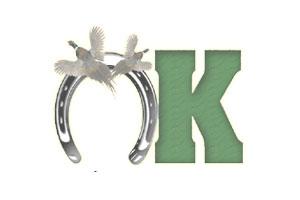 23539 365th Avenue, Kimball, South Dakota 57355
Phone: (605) 778-6714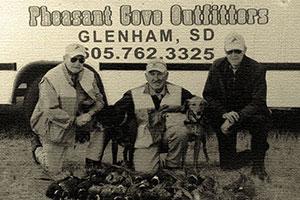 101 5th Ave., Glenham, South Dakota 57631
Phone: (605) 762-3325
Missouri River Ringnecks offers guided hunting services in and around Glenham, South Dakota. We will show you how to hunt pheasants, sharptail grouse, morning doves, and turkeys. Our prices include lodging and meals; our lodge can accommodate up to 16 hunters, and we offer the finest foods and beverages available.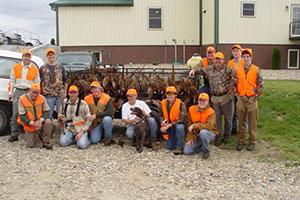 33222 292nd Street, Dallas, South Dakota 57529
Phone: (605) 835-9455, Alt: (605) 830-1359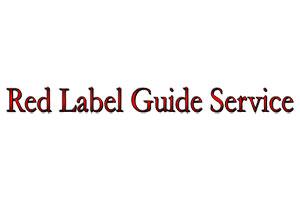 PO Box 133, Corsica, South Dakota 57328
Phone: (605) 946-5988
Dove hunts are offered with a variety of other hunts. Ask about our combo hunts.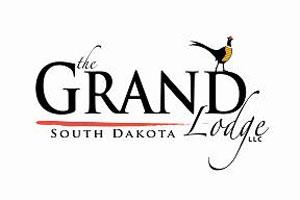 33686 U.S. Highway 14, Highmore, South Dakota 57345
Phone: (605) 852-3200
The Grand Lodge offers some of the best hunting in South Dakota including Pheasant, Dove, Whitetail, Antelope, and Coyotes. Most Sportsmen know about South Dakota pheasant hunting, what they don't think of is the incredible dove hunting, fishing and over-the-counter waterfowl, archery deer, and coyote hunting opportunities. The Grand Lodge is proud to offer the most diverse and unique cast-and-blast packages in all of South Dakota.